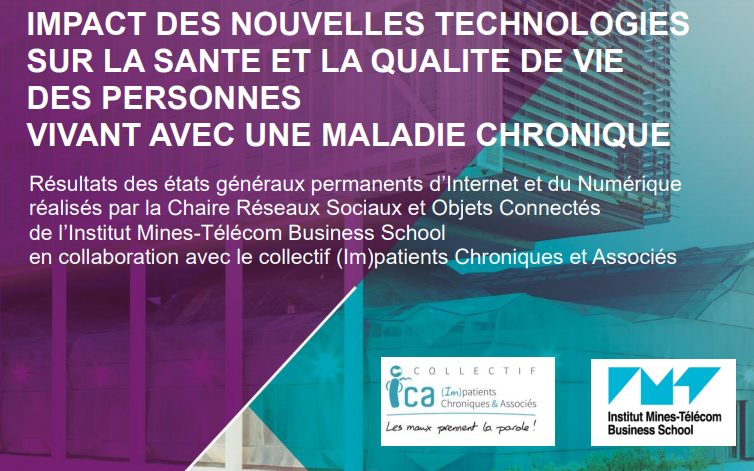 This study aims to better understand how ill people and their caregivers use new technologies such as the Internet, mobile applications or connected objects in the context of chronic diseases. It answers the following  questions:
– What uses of digital technologies have people living with a chronic illness and their loved ones
– How do these uses influence their quality of life and their health behaviors?
This study was done by the Social Network and Connected Objects Chair and with ICA, an association of patients who are suffering from chronic diseases.
You can download the report of this study thanks to the following Link.
Rapport de l'étude: 2019. Impact des nouvelles technologies sur la santé et la qualité de vie des personnes vivant avec une maladie chronique.